About us
The Elsternwick suburb of Melbourne is justifiably boastful about the presence of the Motorina Pizzeria - Elsternwick on Home Street.
Customers have great things to say about pizzas that are prepared to perfection with just the right combination of crust, sauces and toppings. They also speak in glowing terms about pasta that tastes as though in came straight from Italy.
Takeaway and delivery is expedited by an online ordering system that handles all the details of arranging your dinner from Motorina Pizzeria - Elsternwick, where a complete Italian and pizza feast requires just a few clicks.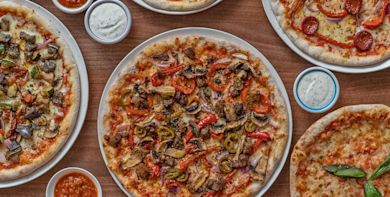 Reviews
Anna
"Excellent as always, fresh, hot & delicious !"
23/01/2020
smartly
"Very nice tasty food delivered by a lovely guy."
16/01/2020